300+
Resources and CPD Accredited Courses
12,000+
Active Subscribers
47,000+
Social Media Followers
Opening the doors to a more engaging, active and innovative curriculum with outdoor learning!
We have lots of lovely Forest School Resources that anyone can join in with. Our Forest School for Early Years is particularily popular.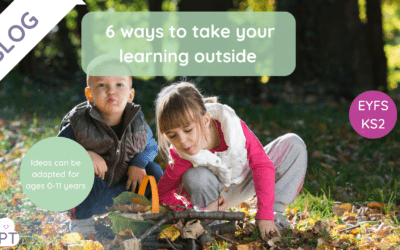 6 ways to take your learning outside Outdoor learning has never been so needed!  With increased referrals for...
We offer special deals for schools. Contact us for more info.
Muddy Puddle Teacher Training ®
Early Years Outdoor Learning Teacher Training
KS1 Outdoor Learning Teacher Training
Muddy Puddle Teacher Trained Schools &
Early Years Teacher Trained Schools/Units
Early Years Outdoor Learning Resources
KS1 Outdoor Learning Resources
KS2 Outdoor Learning Resources
Early Years Outdoor Learning Resources
KS1 Outdoor Learning Resources
KS2 Outdoor Learning Resources