What do the teachers say about their day? 🍃
We work with some of the most forward-thinking schools there are out there, all putting well-being and the greater good of the world first!
What's amazing about our INSET training is after we leave!
1-year of access to 600+ curriculum linked lesson plans, resources & schemes of work.
24/7 support with a qualified and trained MPT Teacher
3 staff Q&A throughout the year
From EYFS to KS2🌳
Victoria Outdoor Learning Coordinator (Westfield Primary School) York
INSET Day Outdoor Learning Teacher Training 
I have recently completed the Muddy Puddle training for Stages 1-4. The team at Muddy Puddle provided me with constant support, using the chat facility to answer any questions quickly. I have found this training to be very beneficial to myself, thinking of alternative ways to teach outside of the classroom environment. Also, of benefit to my class, they have fully embraced being outside in all elements.
Deborah Clayton Outdoor Learning Lead (All-Saints Primary) Stockport
---
INSET Day Outdoor learning Teacher Training
Completing this course has enabled all teachers and TA's to teach the children confidently about our outdoor surroundings and Environment to help bond children with nature and respect the world we live in. Instead of once a month the adults take the children out when needed which helps them focus no matter what time of year.
Katherine
---
INSET Day Outdoor Learning Teacher Training 
A fantastic course that has allowed me to think and assess our surroundings. I have found a new passion for working, learning and leading outdoors. The assistanace and guidance from the muddy puddle team is out of this world. I'm looking forward to leading my team forward in outdoor learning
300+
Resources and CPD Accredited Courses
12,000+
Active Subscribers
47,000+
Social Media Followers
Our Outdoor Learning INSET day training is our most popular way to train our teachers and is the most successful at sustaining and inspiring teachers to take their curriculum outside.  There are many proven benefits to teaching outside for the child such as being better engaged learners, deeper thinkers, more empathy for their planet, improved wellbeing but there is also many benefits for the teacher too.  Such as mental and physical benefits, improved self esteem and a more positive outlook in general 
INSET Outdoor Learning Training
Conducted by Award winning teacher and author Sarah Seaman PGCE/MA
EYFS-KS2
9:30 – 3pm
Includes a morning break and 30 minute lunch
Pre-chat before the event to tailor the training to the needs of your children and staff confidence levels
Bespoke tailored day, giving lots of inspiration and jam packed with practical ideas
Chat with a teacher for a quote using Live Chat at the bottom right of your screen or use our contact page
INSET Outdoor Learning Training
– More confident outdoor learning practitioners
– Up-skilled in delivering curriculum-linked lessons outdoors using more natural based materials
– Knowledge and understanding of the benefits to outdoor learning and its impact on the children and themselves
– Short term and long term goals set to practically implement this
– Had fun and got to know their colleagues a little better 
INSET Outdoor Learning Training
– 2 further free Zoom Q&A staff meetings with Sarah
– All staff have 1 years free access to all of the online resources
– All staff have 1 years free access to enrol on any other bespoke courses e.g phonics or outdoor curriculum specialist courses
After your Teacher Training INSET Day We have done all the work for you 🌿 
Enrol onto more bespoke courses
Use our 600 + lesson plans & resources
Use our Schemes of Work
Teach whole units using our Outdoor Schemes of Work to confidently take full units outdoors with nature. We are all teachers here too and we want to make life easier for you.  So let us!
Your trainer Sarah Seaman is a published author 🌿 
'A fantastic addition to every bookshelf' – Kathy Brodie, Host and founder of Early Years TV, @kathybrodie
The Muddy Puddle Teacher gives you everything you need to create an engaging, active and inclusive outdoor curriculum for your Early Years setting.
Based on the well-loved Muddy Puddle Teacher Approach and following the Three Muddy M's – mother nature, mental health and getting more kids moving – this handbook is jam-packed with simple outdoor activities for every season. There are step-by-step instructions and full-colour photographs to demonstrate the activities. Whether you're a forest school enthusiast or just getting started in taking your teaching outside, there are plenty of inspiring ideas to benefit children and save you hours of preparation time.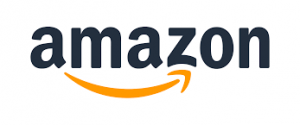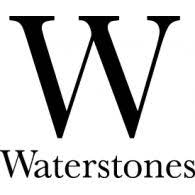 Follow Sarah and her nationwide
Events 🐞 
Meet Sarah in person and attend some of our events/conferences and book signings all around the UK🍀
Schools & Nurseries you can also book Sarah in for Outdoor Learning INSET days and Twilights please get in touch to know prices and how we can tailor packages to your needs. 
Muddy Maths Boot Camp Workshop
14th June 2022- Muddy Maths Boot Camp (Early Years) – Matlock Derbyshire – Matlock Farm Park 10 am-12 pm
Muddy Fine and Gross Motor Workshop
17th June 2022 -Muddy Fine and Gross Motor Skills Workshop (Early Years) – Bradford – FREE EVENT
The Muddy Puddle Teacher Approach was created in 2018 by Teacher Sarah Seaman. Our incredible outdoor learning methods use only natural and upcycled resources while linking to all areas of the EYFS and NC.
Company Number: 11906010
Address: The Muddy Puddle Teacher Ltd ® 5 Rose Hill Avenue, Sheffield. S20 5PP
Customer Services: info@themuddypuddleteacher.co.uk
Listen to The Muddy Puddle Teacher Podcast
Published Books by Bloomsbury
We only send one email per week. Cancel any time.
Muddy Puddle Teacher Training ®
Early Years Outdoor Learning Teacher Training
KS1 Outdoor Learning Teacher Training
Muddy Puddle Teacher Trained Schools &
Early Years Teacher Trained Schools/Units
Early Years Outdoor Learning Resources
KS1 Outdoor Learning Resources
KS2 Outdoor Learning Resources