Time to Start downloading
Well done!  You have just saved yourself a lot of time, as well as now having access to some of the most innovative, creative lesson ideas out there. Use the search bar at the top to search for anything!
560+
Resources and CPD Accredited Courses
15,000+
Active Subscribers
51,000+
Social Media Followers
Opening the doors to a more engaging, active and innovative curriculum with outdoor learning!
The outdoor environment requires a completely different style of teaching. Likewise, there are challenges around weather, changing seasons and the need for waterproof resources. At The Muddy Puddle Teacher, we regulary update our library with new information, training, advice and resources you'll need to get started in outdoor learning.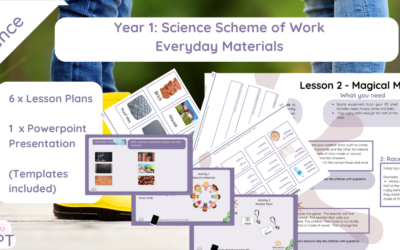 What does this Year 1 Scheme of Work Everyday Materials include? 1 x Powerpoint presentation 6 x Full Outdoor Lesson ...
Designed By Teachers
Every member of the Muddy Team is or has been a teacher. Everything is designed with educators' needs in mind, making sure everything is straightforward.
Flexible Plans
Our subscription plans are specially tailored to satisfy all your various needs and include everything you need to have an outdoor learning success.
Download And Go
Let us save you time! Pick up a device, go outside and teach. You can browse and download all Muddy resources and eBooks right in your phone.
We offer special deals for schools. Contact us for more info.